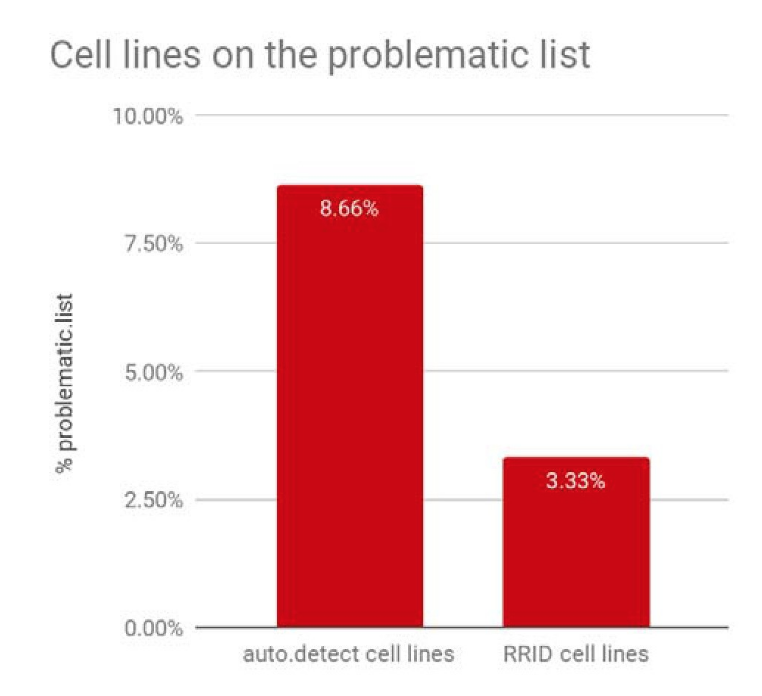 09:26am January 29, 2019
Cellosaurus, Cell Line, ICLAC, NCBI, EBI
We are sure that you have seen the press stating that many of the cell lines used by scientists are actually bad. They can be misidentified (someone at some point put the wrong label on a vial), contaminated (someone sneezed), or over grown by other cells (in the immortal words of Oprah in the immortal life of Henrietta Lacks, 'HeLa's coming after you').

10:54am July 12, 2018
BioSamples, NCBI, EBI, IIDP
The Resource Identification, RRID, Initiative began working with the BioSamples databases in the EU and US in order to identify the pancreatic islets used by researchers who are part of the Integrated Islet Distribution Program, IIDP. The BioSample SAM* identifiers contain no personally identifiable information, are fully open, and run on robust infrastructures of the US National Library of Medicine and the EMBL-European Bioinformatics Institute, allowing projects such as the IIDP to quickly join the RRID initiative.