Editing Community Homepage Content
Step 1: Log into your SciCrunch Account and access your community page.
Step 2: After accessing your community page, go to the "Account" tab and click "Manage Communty".
Step 3: On the "Community" page, click  on  the "Appearance" tab.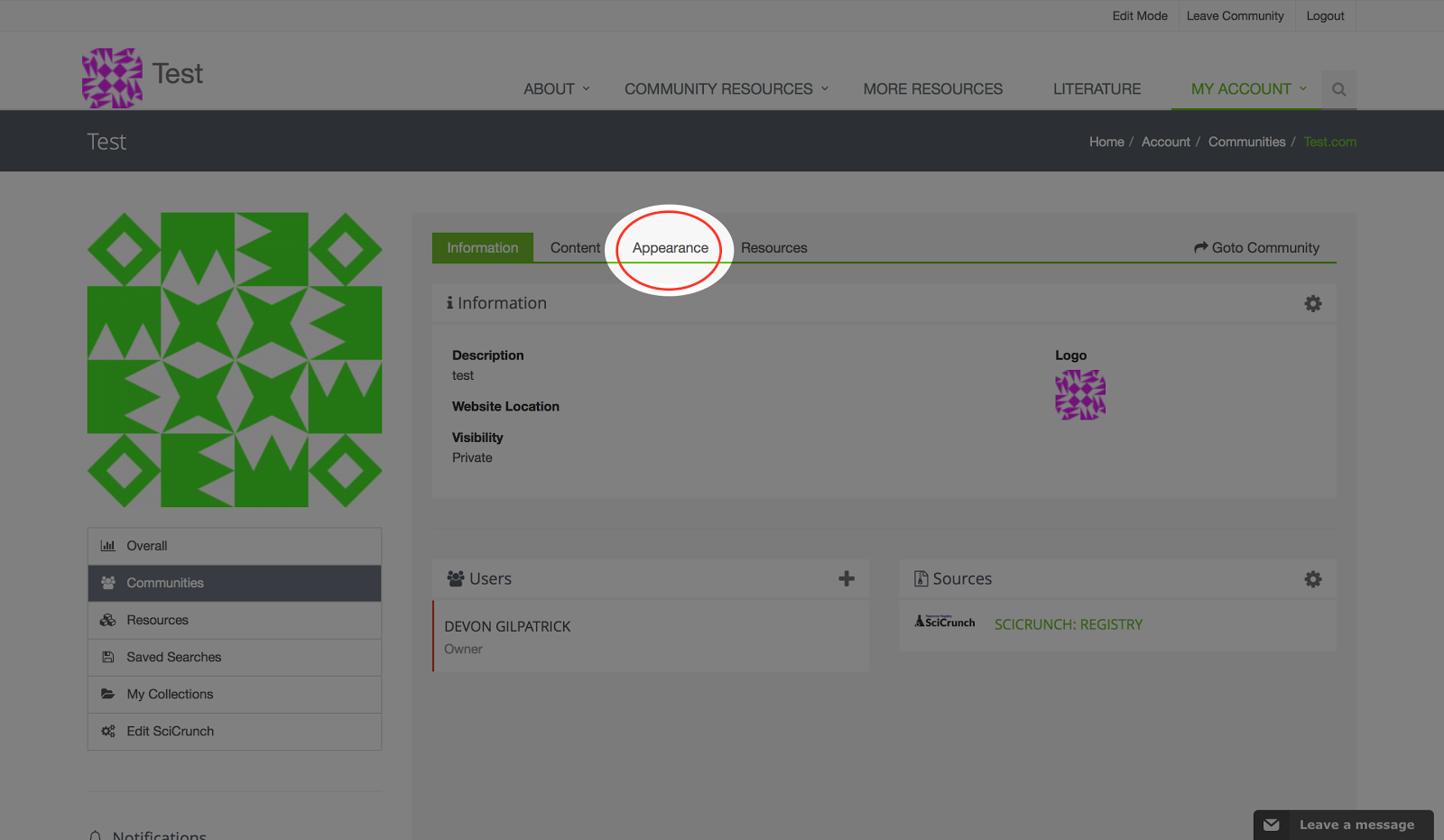 Step 4

: To edit specific parts of your SciCrunch Community page, click on the gear relevant to the section you wish to edit. For this tutorial we will click the gear associated with the "Body" section.
Step 5:
At the bottom of the page you will find grey column's with a plus sign next to each row. Select the plus sign of the row you wish to edit. Note that each row correlates directly with a specific part of your community's home page. For this tutorial we will open the "page box" row.
Step 6:
 Edit the content as you see fit.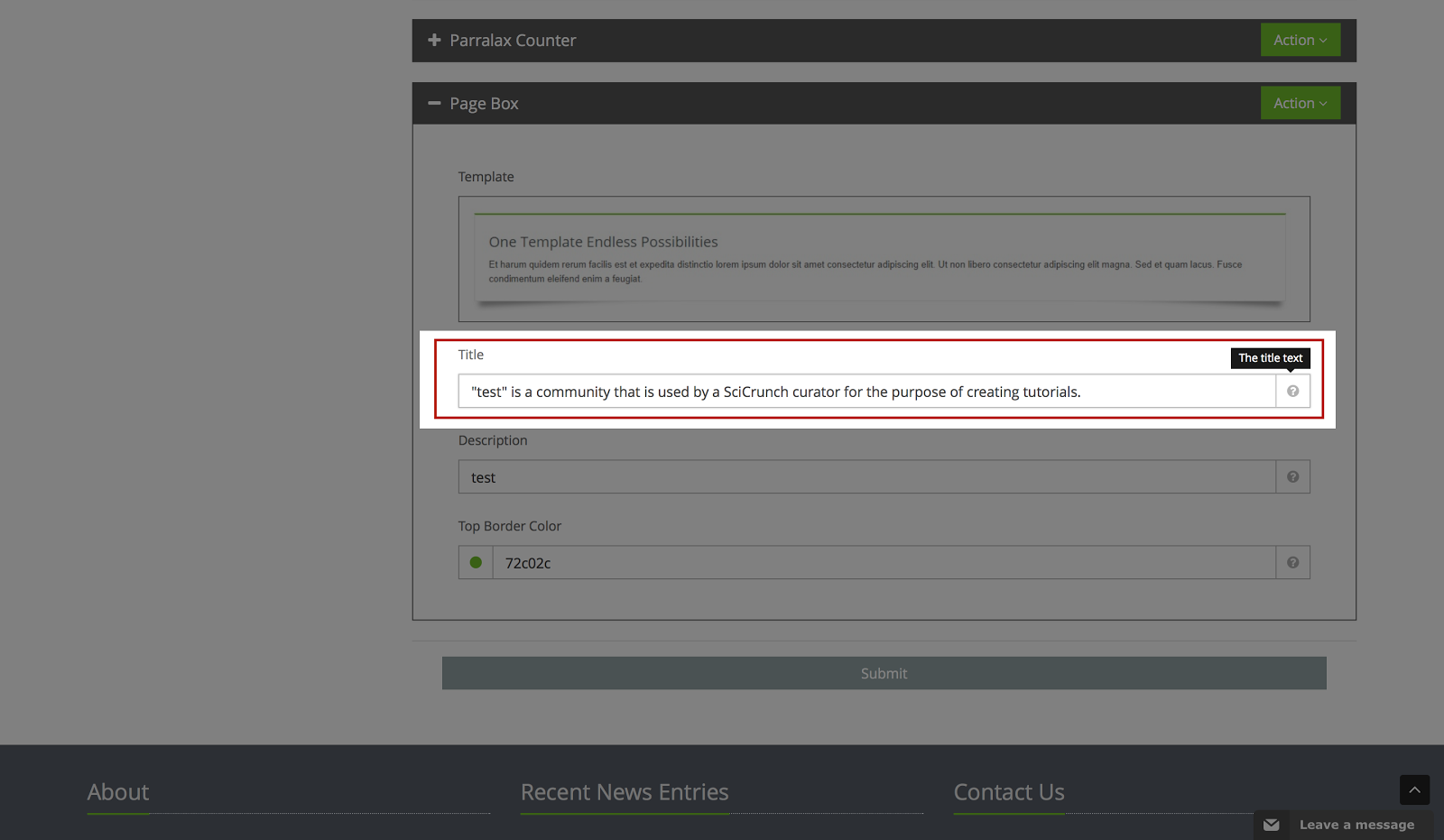 Step 7:
 You can now go back to your homepage and see how your content has been changed. For this particular "Page Box" row, the change can be seen at the bottom of the homepage.