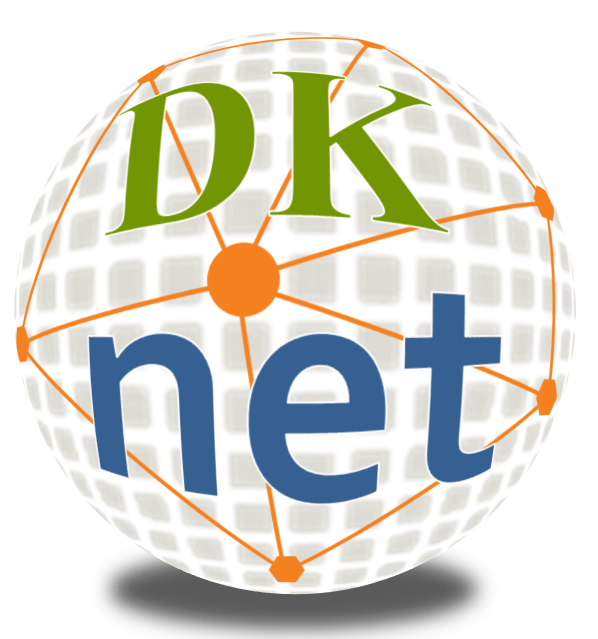 Announcing Funding Opportunity
dkNET Summer of Data
Student Internship (Now Closed)
2019 Award announcements (Principal Investigators and students)
Dr.
Ashutosh Agarwal, University of Miami (Student: Raj Kumar)
Dr. Rohit N. Kulkarni, Joslin Diabetes Center (Student: Natalie Kay Brown)
Dr. E. Danielle Dean, Vanderbilt University Medical Center (Student: Jade Stanley)
Dr. Nathan E. Lewis, University of California San Diego (Student: Ben Kellman)
Dr. Carmella Evans-Molina, Indiana University School of Medicine (Student: Paul Sohn)
Project Duration: 6 weeks starting July 8 to August 16, 2019
Application Due Date: April 12, 2019
Download Flyer Here to share the information!

To support researchers with the use of on-line resources, dkNET is launching the dkNET Summer of Data Student Internship program, to provide students an opportunity to utilize the dkNET tools and resources in a research project and to provide feedback on their experience to the dkNET team.
WHAT IS dkNET?
dkNET is an online information portal of the National Institute of Health's National Institute of Diabetes and Digestive and Kidney Diseases (NIDDK) and is managed by the University of California, San Diego (See NIDDK and research areas).
dkNET provides information to help researchers find and evaluate research resources such as: antibodies, organisms, data, software tools and services, for use in their research. It also provides information and tools to help researchers comply with mandates for data sharing and rigor/reproducibility. dkNET provides several services and tools to help in these areas including: Research Resource Reports, a Data Discovery Portal, Reproducibility Reports, and Data management/FAIR data information. Additionally, dkNET is partnering with the Signal Pathways Project (SPP) knowledgebase to provide a FAIR omics meta-analysis platform for researchers to model signaling events and generate hypotheses.
PROGRAM DESCRIPTION
The intent of this project is to enable students, over a 6-week period, to use the dkNET portal to support their own research or that of their PI's research, while learning the basics of good data management for FAIR (Findable, Accessible, Interoperable, Reusable) data.
Research projects should be in the areas of the NIDDK including diabetes, obesity, nutrition, digestive, kidney, liver, urologic, endocrine, metabolic, bone, and blood diseases. Preference will be given to those projects that would most benefit from the types of services offered by dkNET, e.g., projects that involve antibodies, genetically modified organisms, and 'omics' data.
Description and use examples of dkNET tools and services
dkNET.org provides tools and services covering 4 areas. The primary mission of dkNET it to make it easier for researchers to find and use research resources like antibodies, organisms, software tools and data.
Resource Reports

Resource reports are based on a unique integrated data set and analytics platform that combines Research Resource Identifiers (RRIDs), text mining and data aggregation to provide:

A detailed overview of each resource.
Citation metrics on published papers that have used a particular resource.
Information about what resources have been used together.

Examples of how Resource Reports can help you:

Before planning to use cell lines in an experiment, a researcher could check Resource Reports to see if there are reported problems with the cell lines, e.g., contamination, what studies have already been published using this cell line, and who could be a potential collaborators.
Before choosing antibodies for a particular experimental application, a researcher could check Resource Reports to see if there is validation information available for these antibodies.
Discovery Portal

The new dkNET Discovery Portal connects researchers directly to more than 300 biomedical databases and hundreds of millions of data and information records. Researchers can also explore community resources that are highly relevant to the disease fields in NIDDK's mission.

Examples include:

A researcher in chronic kidney disease field could use the Discovery Portal to find what expression and omics data have been produced by other researchers.
A researcher would like to start a new project in the microbiome field, and could use the Discovery Portal to find what data are available, what research projects have been funded, or what new funding opportunities are.
Rigor/Reproducibility

dkNET gives researchers the tools and services to help them comply with funding and publishing mandates in support of robust and reproducible science.

Manage and share FAIR research data.
Generate a resource reproducibility report when you submit a proposal or publication.

Examples include:

Before planning an experiment or submitting a proposal, a researcher can generate a Reproducibility Report to make authentication plans for cell lines and antibodies, as required by the new NIH guidelines.
A researcher is planning to produce or has produced several datasets in a research project and does not know how best to comply with data sharing mandates. A researcher can use dkNET FAIR Data resources to find appropriate data repositories and learn how to comply with the FAIR principles.
Signaling Pathways Project

The Signaling Pathways Project (SPP) knowledgebase is a new component of dkNET designed to assist cell signaling researchers in generating research hypotheses using the large volume of public archived transcriptomic and ChIP-Seq datasets. A cornerstone of the SPP is consensome analysis, which uses transcriptomic and ChIP-Seq datasets to rank genomic targets on the basis of their regulatory relationships with signaling pathway nodes (receptor, enzymes and transcription factors). To learn more about generating hypotheses using SSP, contact support@signalingpathways.org.

Ochsner, S et al. (2018) The Signaling Pathways Project: an integrated 'omics knowledgebase for mammalian cellular signaling pathways. BioRxiv.
https://doi.org/10.1101/401729

Example project use cases include:

The SPP adipose tissue consensome assigns a high ranking to a target about which little is known in the literature, implying a previously uncharacterized role in adipose biology. A researcher designs experiments to validate its potential role in a facet of adipose tissue biology under study in their laboratory.
A researcher has a list of genes with known roles in inflammatory bowel disease (IBD). They query this gene list against SPP and finds that these genes are frequently targeted by a transcription factor. The researcher designs experiments to explore the role of this transcription factor in driving IBD.
Students will receive hands-on training on how to use dkNET to find and evaluate research resources, how to use online data and tools to develop hypotheses to enhance their own projects as well as how to learn best practices in data management for robust and reproducible research.
We encourage applicants to visit the dkNET portal or contact summerofdata@dknet.org
AWARD
dkNET will provide up to five (5) $5,000 awards to support a summer internship for either high school, undergraduate or graduate (Masters or PhD) students to support their research using the dkNET information portal. A PI's institution or organization will receive total funding support of $5,000 (direct costs + indirect costs) with a starting date June 1, 2019 and ending September 1, 2019 . The funds may be used for the direct support of student and direct project supplies.
Only U.S. Organizations or institutions are eligible to apply.
GENERAL EXPECTATIONS FROM AWARDEES
Investigators who receive dkNET support are required to have their funded student participate in (5) weekly online webinars/discussions with the dkNET team, present their work to the dkNET team and provide a final standard report (ca. 2 pages in length) at the end of the project (final due dates will depend on the awardee school summer semester calendar).
CONTACTS
Questions about the program should be directed to: summerofdata@dknet.org
APPLICATION
Applications may come from a PI from a U.S. Organization or institution who has research relevant to the mission of the NIH NIDDK and is employed by a U.S. organization or institution where a subcontract to the University of California can be executed.